Ad HTML5 Game (Games)
By Acty, September 20, 2013


HTML5 online game that you can make money with!
The principle of the game is in destroying the enemies. You must not let them into the house! Collect coins and buy better weapons. Reach the highest score possible!
You can adjust the story of the game (by adjusting the source files)!
Also, you can sell the virtual space in the game or you can use it to promote your own websites! Three promotional areas are situated directly in the game and the player can click them at anytime – an option with the possibility to visit the website will appear.
The game is used font Digital dream http://goo.gl/SrHtMJ.
Made in Construct 2 (File included).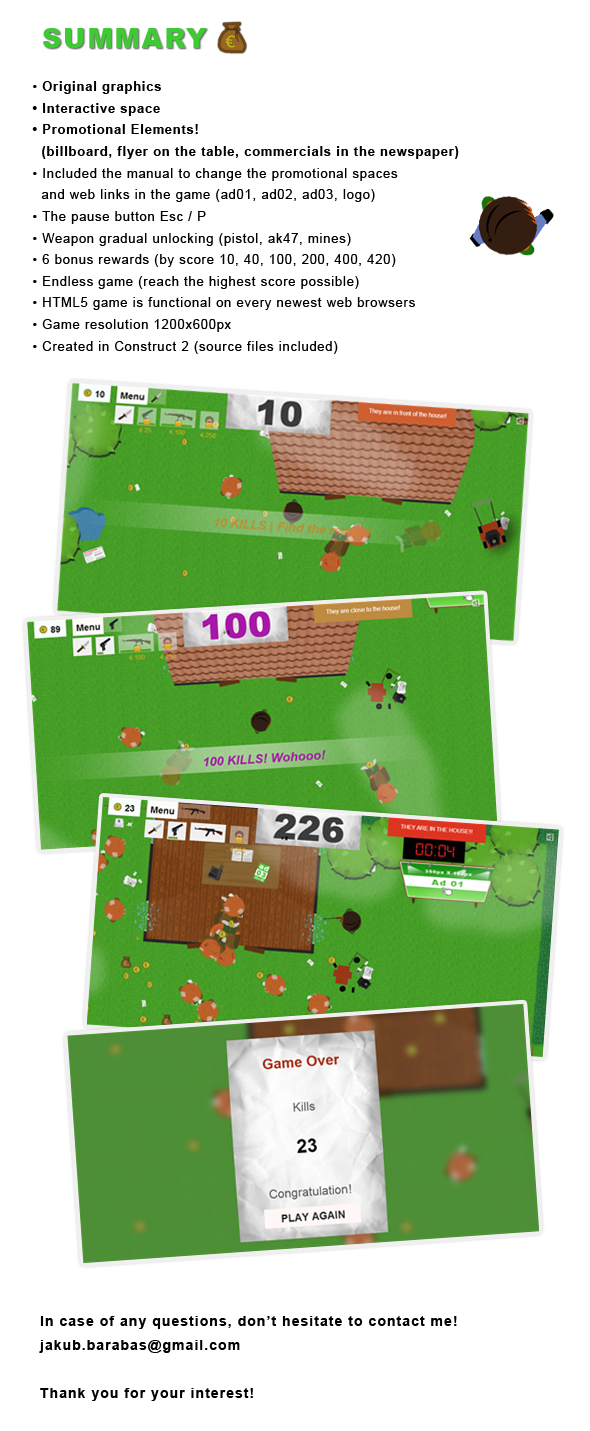 Tags:
ad game
,
commercial game
,
database
,
earning game
,
endless game
,
feeds
,
forms
,
html5 game
,
media
,
online game
,
php
,
scripts
,
sliders