Sweet Pea – Responsive HTML One Page Template (Creative)
Sweet Pea is so clean, super flexible and has a fully responsive design! With a few tweaks to your settings, you can easily build something custom with very minimal effort. We've designed this theme to be mobile optimized, fully responsive, and retna ready! It fits dozens of screen sizes and is optimized to render graphics crisp and quick. Furthermore, for some of the more graphic heavy pages we offer lazy load support to keep your site running smoothly.
Overview
Sweet Pea is easy to use right out of the box, but it also has
some nice features for advance users. See the list of available features in the list below.
New Version Now Available!
New Availalble Features
Fully Responsive Support for Android, Iphone, and Tablet Devices
Instagram Theatre plugin is now integrated and bundled with this theme
A Total of 7 New Plugin Settings
New Contact Form Design
Bug Fixes and Added Theme Flexability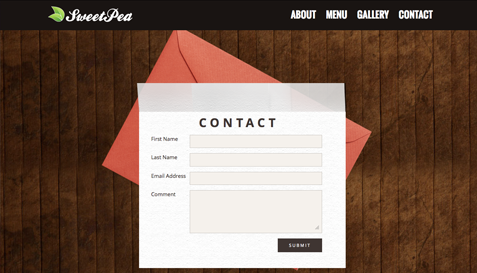 Features
Six Slide Layouts
Non Conflicting Code Design
Lazy Load Support for Fast Loading
Iphone, Ipad, and Android Support
Fancybox Integration(Next Version)
Fullscreen Design
Jquery Animations And Effects
Weekly Downloadable Content
Stand Alone HTML,CSS,JQuery Version Included