Your Company Muse Theme (Corporate)
THNDRBOLT's Your Company Adobe Muse theme is perfect for small companies, large companies, nonprofits or news source. We've included 7 uniquely styled pages for Desktop and Mobile. You can read through our documentation to easily update your images and content.
Features also include
7 uniquely designed pages for Desktop & Mobile
Full documentation to help you install & change site assets
Editable source files in Adobe Muse & Photoshop
Unique Desktop & Mobile versions included
Use over 100 fonts from Typekit
Import your own Photos or Videos
Easily customize the colors, text, & objects within Muse to fit your needs
Image galleries
View on Your Phone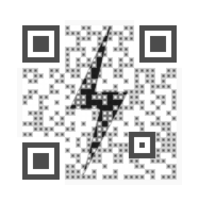 Connect With Us
We have a lot more themes the THNDRBOLT theme shop including Free graphic files made in Illustrator & Photoshop. You can also learn more about how to use Adobe Muse by visiting our Tutorials Page and watching videos. Don't hesitate to email or tweet us any questions you might have or praise! Thanks for purchasing our theme.