Name: Colorstrap – Bootstrap Skin
Description
Colorstrap is a very simple but powerful skin, which gives Bootstrap 3.x an unique look, adding enhanced features and ready-to-go templates.
Colorstrap is a single file CSS Theme, which enhances default Bootstrap look, making a breezy to update the Bootstrap framework to newer versions.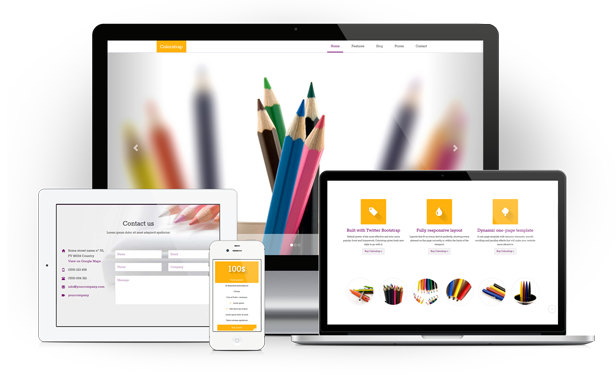 Features
Bootstrap v3.2.0 framework
Easy update to newer versions of Bootstrap
Additional UI elements
Bonus: One Page Parallax template
Google Fonts typography
Cross-browser compatibility
Flat saturated design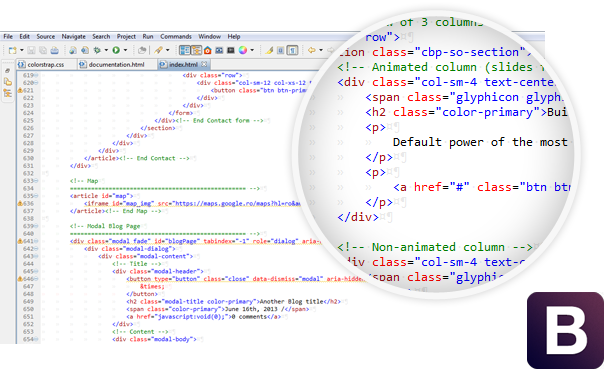 Notes
All images used in screen previews, that are not our own work or having a free license for public use, have been removed from the package
Version History
Version 1.0.0 (2014.08.15)
Thank You!
If you have questions or comments, please submit those to the Item Discussion section and if you purchased the item please take a minute and rate it.
Tags: bootstrap, bootstrap theme, bootstrap skin, flat design, responsive, responsive template, responsive skin, paralax, one page paralax
Hello.
This is the first Boostrap Skin we have prepared for CodeCanyon.
The code was entirely written by us, following Bootstrap Coding Style Guide, and tested properly on all usual browsers.
Package has a very well written documentation, that follows Bootstrap's documentation.
Also, as a free Bonus, we have included a One Page Paralax Template, ready to setup in minutes.
Please contact us if you need more info about this item.
Regards,
/Sorin